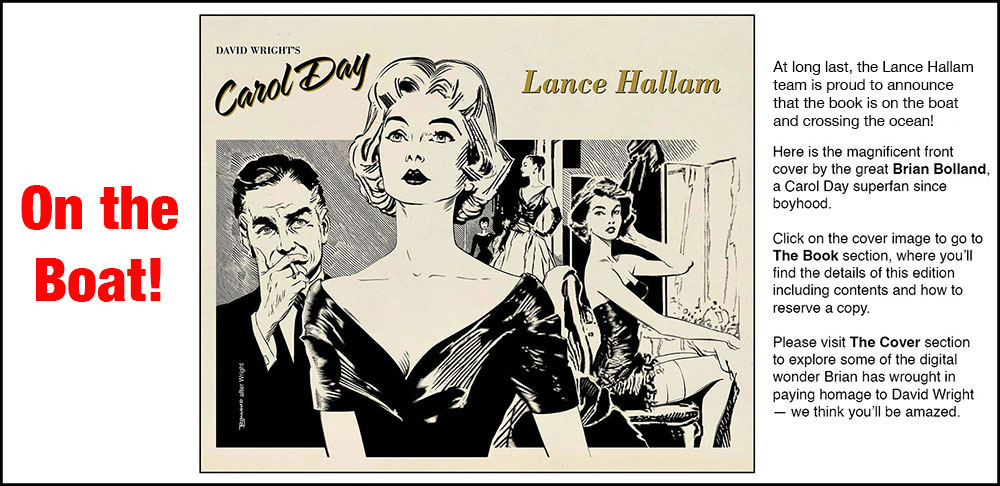 If you're not familiar with it, Carol Day is a wonderful comic strip by a great artist. With its combination of sophisticated themes and stories, multi-dimensional characters and always magnificent art, Carol Day transcends even the best American strips of the time.
Over the course of 2021 and 2022, the Carol Day website has focused on the Lance Hallam story, one of the most popular Carol Day stories of the run and generally recognized as a masterpiece of the medium both in story and art.
Now that we are finally able to bring this piece of David Wright's genius to the printer, we have some time to consider what might be next while the printer does his work. If there are other Carol Day stories you'd like to see in hardcopy print, please feel free to bombard us with your preferences as we plan our future!
The estate of David Wright is the current copyright holder of Carol Day, and it has graciously allowed us to reproduce this material here. Please respect this generosity and do not pirate this material.
Roger Clark, Chris Killackey, Guy Mills
October 2022