Contributors
We thank the following collectors who have contributed to The Lance Hallam Project!
Doug Beekman
Matias Bergara
Pat Block
Mark Buckingham
Roger Clark
Cross
Dani
Peter Dulligan
Michael Ferentinos
Eric Flogny
Lee Harmon

Wally Harrington
Mark Howland
Ben Huang
Will King
Arie Korbee
Ricardo Leite
Jeffrey Alan Love
Felix Lu
Guy Mills
Chris Mooneyham

Mark Nevins
Mike Napolitano
Aaron Noble
Jim Pinkoski
Paul Pope
Peter Richardson
David Roach
Yuko Shimizu
Ryan Sook
Chris Stevens
Call for Additional Contributors
Contribute your Lance Hallam art to the project and in addition to a magnificent cash or trade offer, you'll get this stylin' Lance Hallam coffee mug absolutely free (including shipping) to commemorate your status as a contributor.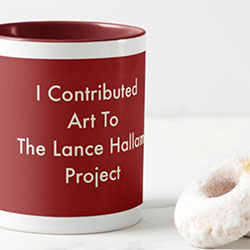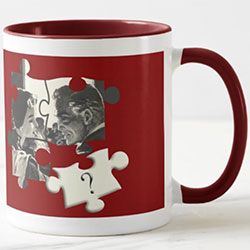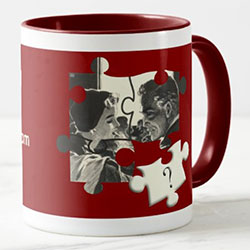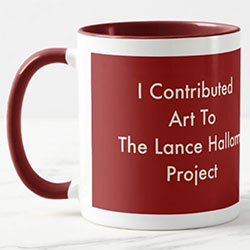 ONLY available to contributors — watch for them to become collectors items!
If you email us a selfie with your mug we'll post it here to incite the envy of collectors worldwide!